Snow White's Centre, ooo err!
I see nobody noticed that there are 7 guys and 1 doll in our little league type thing. Hence Snow White (the doll) and the 7 dwarfs (the guys). Too clever for you, obviously. Anyway, that's the last time I ask for anyone's input on The Manager of The Month Award. It's not much to ask is it? But oh no, the only Manager that actually votes this month is Mr Smith, and that was only cos he was at work talking to me and I was hassling him. So, The Manager of January is gonna be decided by some other means, hmmm, have to mull that one over. So who is behind the keyhole? Oops, wrong slogan there. Well, and I am using Mr Millers ideas here, Steve should really be awarded The Manager of the Month award for December for organising that hugely over-populated night out last Wednesday, which despite all its early worries actually turned out to be a jolly fun night, a-hem, for most. Did you hear the story about the 3 friends that happened to go to the public toilet in the Rat & Parrot at the same time one evening? They were there at the L-Shaped urinal see, and two of the said 3 friends, slightly intoxicated, decided they'd redo an old friends game, "Cross swords?". Now, everything was fine until one of these said parties decided he was having so much fun he'd shuffle round the corner of the 'L' and cross with his other pal, which he hastily did. However, his other pal was by now, happily washing his hands at the wash basin and un-be-known to him, another 'client' had moved into his place. Shocked he was, but not as shocked as old 'shuffler' himself. So, for making me and Steve laugh longer than we knew possible, and for ejecting a rather embarassed member of the public out of the said convenience, the Manager of December is none other than Mr Smith (I didn;t actually say he was the culprit, but he has the full story should you so wish). Well done Pauly. Now sign the guestbook.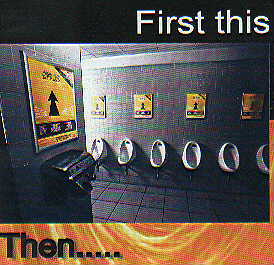 ---
You can ignore all the hype below now...

Back to Manager of the Month
Back to the Pub, the Hub, oh heck the Pub
---
Hello. Slightly different this month. Notice did you? Well, following the festivities I thought it would be nice if we had one of those infamous post-holiday questionnaire type things. Bad idea I know, cos no-one will fill it it. But anyway, whoever comes up with the wittiest answers is gonna be Manager of December, and there's an extra lovely prize this month, so it's well worth the effort. Oh and anyone can win, doesn't have to be a current manager. Which means anyone can enter. Did I say Manager of the Month? I meant Dwarf.

So fill in the form and get it posted, or it will be lost in the rush.