PICTURE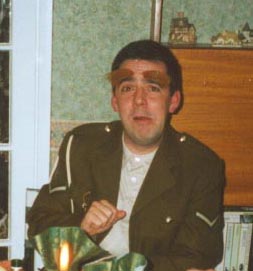 STUFF
Hello, I'm Giles West, no relation of Freddie. I have no idea of my age.
My nicknames include : (come on Giles, out with them)
My favourite saying's are: Boring boring Arsenal.
My hobbies are: Loft conversions.
My best PASSJAMS finish is: Not applicable matey, 1st season
Cup's I've won: And again, see previous.