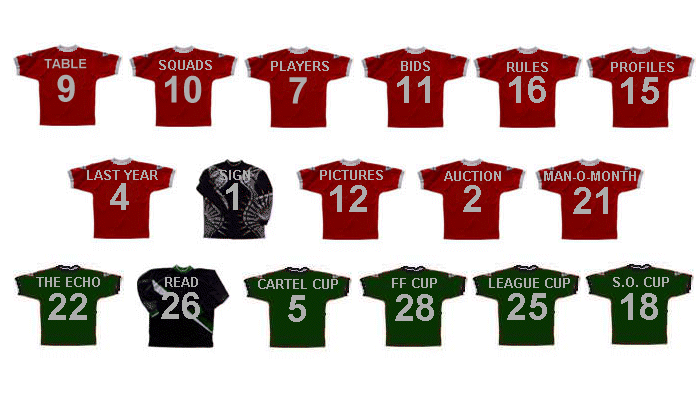 Updated 16th May 2000 Double click any ball for latest news. It's the end of the season, we have a winner.
And there we had it. Thanks for visiting, all this years hard work is scattered
about amongst the shirts above and the pull down menu. Have a great time, and Good Luck.


© PASSJAMS 1994-2000. You may copy this website design, but we shall then be forced to put you in the mincing zone