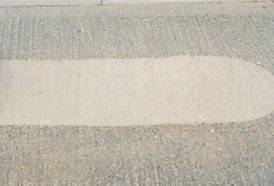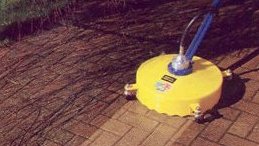 Fed up with looking at your dirty drive or patio? Unsure how to get rid of the grime, weeds and mould? Tried conventional home power-washers and they didn't make much of an impression?
DRIVECLEANER is here to help! We use high powered, industrial rotary power washers to return your surface to it's former glory. We operate 12 months of the year, we can clean in winter just as well as summer! DRIVECLEANER can get your driveway and/or patio looking like new. We:
give your property a great first impression
make your property more saleable
restore your driveway, path deck or patio to its former self
make your surface safer by removing slippery grime or mould
give you pleasure in your drive or patios appearance again
make a previously unusable area usuable again
DRIVECLEANER specialise in cleaning hard surface areas such as Block Paving, Patios and Paths. We also clean tarmac, decking and concrete.

DRIVECLEANER normally undertake cleaning work in Chichester, Selsey, Bognor Regis and surrounding areas, but we will be happy to quote for work in other areas; please call with your specific requirements.
RESIDENTIAL

DRIVECLEANER use a high volume rotary power washer which produces a uniformed cleaned surface removing dirt and grime, unlike lesser quality pressure washing which can produce "zebra striping". The image to the left shows the power and accuracy after just ONE pass.

Selling your property? DRIVECLEANER will enhance the potential sale of your property by ensuring that your drive, patio or path displays that first impression that potential buyers will be looking for.
COMMERCIAL
At DRIVECLEANER we are also able to offer commercial services in addition to our domestic services. We offer a cost-effective and efficient pressure washing service at all times of the year and can clean any and more than the following:
School playgrounds & hard courts
Swimming Pool areas
Pub & Company car parks
Nursing Home patios & paths
Supermarket & Retail Park frontages
Call DRIVECLEANER.com on 01243 60nnnn or 07725 60nnnn (mobile)
for a free survey and no obligation quotation for your specific requirements.
Thank you for taking the time to visit our site.