Quality football action.


Unhappy with the events of the FF Cup Final, and unable to settle the tie amicably
the two Cup Finalists decided to go man-to-man, one-on-one in a retake of that
infamous game, World Cup Willy. Take a look to see the results.

Click on the cunning preview pic of us to download the video.

You might prefer to download the file below, which is approximately 1.9Mb Anything
else is up to you, don't go all technical on us, we just wanna play footy.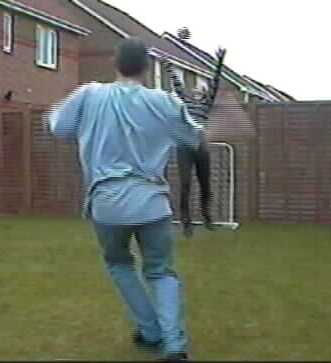 ---
Here's some other pics too, which will turn into clips when they have a box
around them. You never know - that might even happen in your lifetime.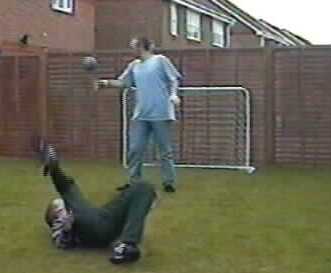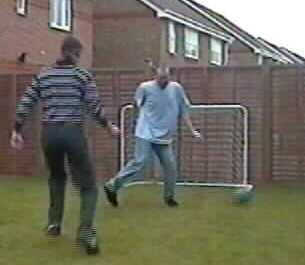 ---
Some of the rest of the site